On April 16th, 2017 Cisco announced an end-of-life milestone for the Catalyst 4500-E series. The last date to renew support for existing SMARTnet contracts on the 4507R-E and 4510R-E chassis is July 15th, 2017. These chassis will fully go obsolete on April 30, 2018.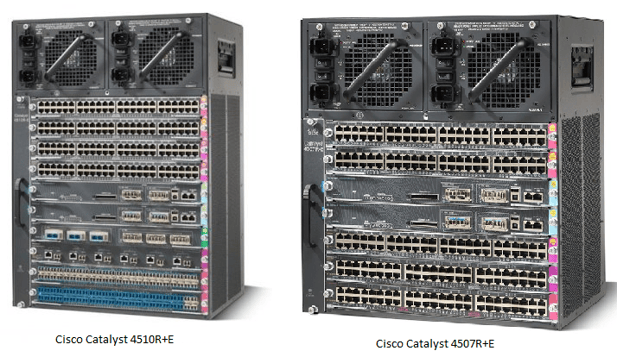 Due to our unique relationship with Cisco and being part of the Cisco Excess Inventory Program, we can re-capture the value of this technology portfolio, regardless of where it sits in the product lifecycle. Because of this we have an excellent stock of the recommended replacements for both the 4507R-E and 4510R-E chassis. Find 4500-E products here.

Below is the list of End-of-Sale products: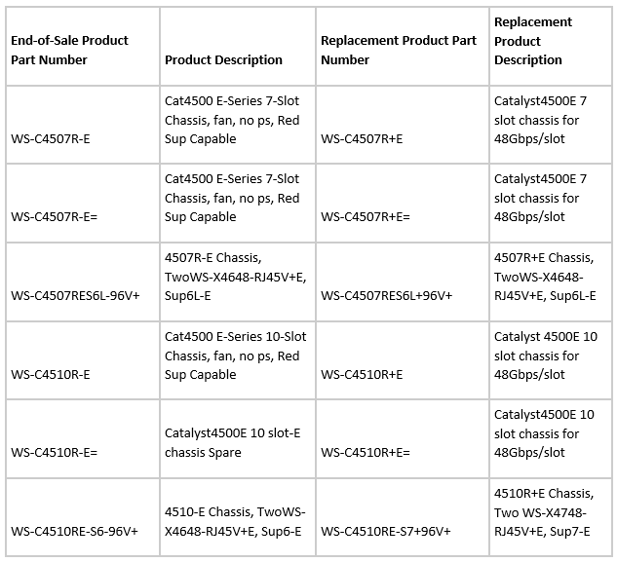 Contact one of our Cisco Product Managers to ask about different options that will best suite your needs.
Find the full announcement from Cisco here: http://www.cisco.com/c/en/us/products/collateral/switches/catalyst-4500-series-switches/eol_c51-706059.html .