vi·sion·ar·y· noun · (from Latin "one who see") someone who is able to imagine how a thing should be and strives to make it so.
The Visionary is appointed by Vista each month as recognition for seeing a need in the organization and taking initiative to satisfy it without being prompted. This team member goes above and beyond their daily responsibilities and does so with an outstanding attitude. This month, Dani Montgomery our Resource Coordinator was nominated by our President, Jeff Stevens.
"When the Corona virus pandemic hit, we were all in a scramble when our governor issued a stay at home order. Vista is very fortunate to be in an essential industry and because of that we needed to prepare quickly to operate in a "new normal". Not only did that mean overnight we became a remote workforce, we also had to identify personnel deemed as "essential" to daily operations. Dani is our HR manager, so she was going be designated as essential regardless. Dani was already a remote worker for us, but ever since we sent everyone else home, she has been coming into the office every day and bringing in food and snacks for everyone. More importantly, she has been pretty much wearing every other hat there is. Her role has now expanded well beyond HR. She has approached every new area of responsibility with an attitude of just wanting to help in any way that she can. It's that kind of sacrifice that shows what a great group of people we have working here. In times like this, you really get to see the good in people. The willingness to put everyone else's interests before your own is truly what I call "Visionary"." – Jeff Stevens
"Being nominated and winning the Vista Visionary Award three years running makes me feel very proud. It lets me know that I'm putting my best foot forward, contributing to the success of our organization and being a team player to my fellow Vistaganders." – Dani Montgomery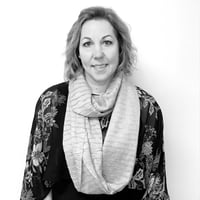 Dani Montgomery
Resource Coordinator
25 Years
Dani is our most tenured employee and started with the company back in 1995 as a part-time receptionist and sales assistant. Since then she has worked in most positions within Vista except for sales management or accounting. Today, Dani helps with payroll, insurance, and HR. In her spare time, Dani enjoys playing beach volleyball, spending time with her grand kids, and recently took up the new hobby of building furniture!