vi·sion·ar·y· noun · (from Latin "one who see") someone who is able to imagine how a thing should be and strives to make it so.
The Visionary is appointed by Vista each month as recognition for seeing a need in the organization and taking initiative to satisfy it without being prompted. This team member goes above and beyond their daily responsibilities and does so with an outstanding attitude. This month a member of our finance team Devon McNamara, was nominated by our General Manager, Steve Taylor.
Steve, Why Did You Nominate Devon?
"Devon is smart, organized, and fun to work with. She takes pride in her work, which is evidenced by her consistency and attention to detail. She has the difficult job of managing receivables, yet maintains strong relationships with our customers. Vista is lucky to have Devon on the team!" – Steve Taylor
What does the Visionary Mean to You?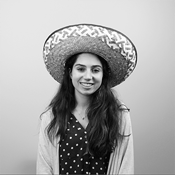 "To me winning the visionary shows me that everything I do is noticed, whether or not I believe it is. It shows me that I belong here and am good at what I am doing. If feels great to be recognized in front of the entire company for all my hard work."
Devon McNamara
Accounting Clerk
Six months
Devon has been with Vista since October, is from Traverse City, MI and moved to Grand Rapids at the end of September. She recently received her bachelor's degree in accounting through Ferris State University. Here at Vista Devon helps with Account Receivables, Account Payables, the expense reports, and back-fills any miscellaneous finance tasks. When she is not at work, Devon enjoys piecing together puzzles, thrift shopping, and going up north to visit family.