vi·sion·ar·y· noun · (from Latin "one who see") someone who is able to imagine how a thing should be and strives to make it so.
The Visionary is appointed by Vista each month as recognition for seeing a need in the organization and taking initiative to satisfy it without being prompted. This team member goes above and beyond their daily responsibilities and does so with an outstanding attitude. This month, Jolene Paauwe our Executive Office Administrator was nominated Jeff Stevens, our President.
"Jolene literally came out of my DNA, and I would not be the human being I am today or survive in my role and handle my responsibilities without her. She takes care of so much and she is so far In-front of my own mind and thought process that she knows things before I even do and takes care of things before I even knew that they needed to be taken care of. She is incredibly loyal to me, and I am incredibly loyal to her. She followed me in this path that led to everyone here at Vista and I cannot thank her enough for what she does." -Jeff Stevens
"When I found out that I was nominated for the Vista Visionary Award, I can honestly say that I was shocked. When you work remotely, 99% of the work that you do is behind the scenes. And having worked with Jeff for nearly 12 years now, I do a lot of things that he never has visibility to. I have always felt that it is my job to protect his time, so there are many things that I do without him ever having to know or worry about. I am truly humbled by the nomination as well as what Jeff said during the award ceremony. It means a great deal to have your work recognized, especially when a lot of it goes unseen."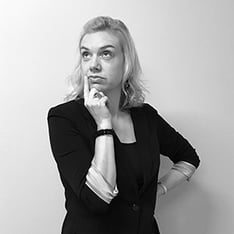 Jolene Paauwe
Executive Administrator
12 Years
Jolene attended GVSU and a few years later she started working for Jeff as a Sales Admin in 2008. In 2016 her family decided to move back to Hesperia and settle down in Fremont, which put her an hour and a half North of Grand Rapids. At the time, she had planned to leave the company and find a new position in Fremont, but Jeff had other plans. They decided that she would work remotely for Vista, making the 3-hour round trip into the office once a week, and her role evolved on its own. Her and her husband purchased land in Fremont and started building in May of this year and are scheduled to move into their new home the first week of December. They have a 20-year-old son in college and an 8-year-old daughter in 2nd grade, so between building a home, working, and being a mom, she doesn't have a lot of down time. If she does find spare time, Jolene enjoys spending time with family and friends, shopping, and recently it's become apparent that she has a calling for rescuing animals!