Fully understanding the mechanics and true costs of moving to the cloud can be tough to wrap your arms around. Many organizations wind up vastly underestimating that cost. Luckily, it is possible to effectively and accurately plan for cloud migrations.
As virtualization has become the status-quo over the years, VMware vSphere brings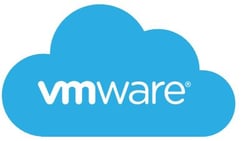 many administrative and operational benefits to the table. However, ensuring you get the most out of your VMware investment can be a challenge. This is where CloudPhysics comes in: helping you identify the right place for each workload. by providing the tools and expertise needed to analyze your VMware environment.
CloudPhysics can examine configurations and compatibilities in your virtual environment, predict potential problems before they arise, and provide insight to opportunities for efficiency gain – all without disrupting your day-to-day operations. Imagine seeing instant feature and cost comparisons between putting workloads in the cloud, staying on-premise or going hybrid. The CloudPhysics cost-calculator looks beyond the initial setup investment and the monthly recurring revenue to project expenses out 2-3 years for a more comprehensive analysis.
The CloudPhysics assessment is not only good for on-going checks of your IT environmental health, but specifically useful prior to performing an upgrade. It provides reporting and recommendations customized for your environment, aligns current/old infrastructure with VMware's HCL and best practices, and evaluates how your environment scores against other benchmarks of the global CloudPhysics community. This is all done to help you make the right decision for your organization and enjoy some immediate cost savings along the way.
Free CloudPhysics Assessment
Give
Vista
a call and speak with one of our experienced engineers about how you can take advantage of a free CloudPhysics assessment today!