Rising global economic activity, the exponential growth in data, coupled with increasing server density, has created an industry wide shortage in memory and SSDs. For months, memory manufacturers have lagged behind on market demand, resulting in increasing lead times and price hikes across all OEMs. Throughout 2017, many leading manufacturers including Cisco, Dell, HPE, and Lenovo have announced price increases multiple times. Across the board, manufacturer's suggested retail prices (MSRP) for memory have nearly doubled. Moving into 2018, industry analysts expect further memory price increases as projections for demand doesn't show any signs of slowing down.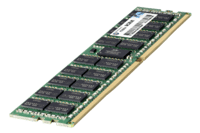 Over the past several months, Vista has been taking on large strategic inventory positions on memory DIMMs representing the most popular OEMS SKUs capacity and speed. Buying in large quantities allows us to not only meet the delivery requirements of our customers, but volume commitments we've made to our OEM relationships have allowed us to pass those savings along our customers. Specifically, Vista has increased stock positions on Cisco, Dell, HPE, and Lenovo enterprise memory DIMMs covering a broad range of industry standard servers. The bottom line is: we can help you weather the storm.
Upgrade Your Memory and Save by Trading In
Time for a memory upgrade? Save even more by trading in your used, unwanted memory and get cash or credit towards a future purchase.
Check out all of our current memory specials here: http://www.vistaitgroup.com/products/memory or contact a Vista memory specialist to see our full memory inventory.