Vista IT Group is excited to announce the recent promotion of Nathan Cook to Enterprise Sales Manager. Nate started with Vista in 2005 with no advanced education and no previous sales experience. He started as a Lead Generator making $10 an hour just to drum up leads and hand them off to senior sales representatives."That wasn't fun" Cook said. "But as I progressed I was able to earn the respect of Jeff and the management team to manage my own book of business and ended up the only one out of my hiring class to make it within the company long term." Since then, Nate has held multiple positions within the company between managing brands, e-commerce, end user sales, and most recently serving as a mentor to our new hires.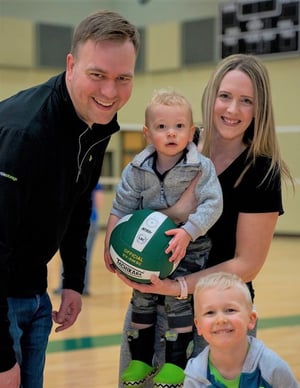 Vista's President Jeff Stevens said about Cook, "
I remember interviewing Nate 14 years ago. At that time he was 21 and I hired him as a lead generator. Fast forward 14 years later and Nate has grown into a model Senior Account Manager, serving some of our most strategic customer relationships. It's that kind of person we want on our leadership team. Someone who adds value in the Enterprise space, and somebody with a demonstrated track record of successfully serving the complex needs of our customers. I'm really looking forward to working with Nate in developing our future generation of talent and using him an example of how you can advance within our organization.
"
When asked about this new role, Nate said "I'm excited to be able to tackle this new challenge. We have a great group of people at Vista. It's an honor to be able to lead them and help empower everyone to excel in their careers and deliver value to our clients."
On A Personal Note
Nate currently lives in Grand Rapids, Michigan with his wife, Andrea, and their two children, Ollie (4) and Asher (2). He is a nerd at heart, plays guitar at his church (and in his basement), is a huge fan of Star Wars, and loves spending time outdoors with his friends and family.
Please help us congratulate Nate on his well-deserved promotion.
If you are interested in contributing to a world class culture, please submit your resume here: www.vistaitgroup.com/careers