Vista IT Group has been selected by the State of Michigan to be among a handful of companies to receive Skilled Trades Trading Funds (STTF), which is presented by West Michigan Works!. The purpose of the grant is to assist companies with the training, development and continuing education for employees and to provide strategic investments into growth oriented Michigan based companies. Vista is honored to be one the just over 200 companies awarded the STTF grant from West Michigan's seven-county region.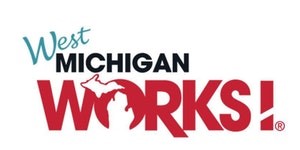 Vista plans to use some of the funds to help off-set our investment cost in training new hires for a rewarding career in the technology field. The rest of the funds will go towards training current employees to expand their skillsets through a ISO 9001 certification process.
Established in 1987, the Michigan Works! Association provides services and support to Michigan's workforce development system. Through the association, members can access timely, relevant professional development opportunities and ensure high-quality programs. You can find more information on West Michigan Works! here: http://www.westmiworks.org/ .