In honor of the back to school season, Vista IT Group held a back-to-school supply drive and collected school supplies for a local elementary school in our community.
In just a few weeks, the Vista team was able to collect 78 sticks of glue, 76 notebooks, 47 packs of crayons, 31 folders, 24 packs of markers, 22 erasers, 19 bottles of glue, 14 three ring binders, 14 boxes of Kleenex, 12 packs of construction paper, 12 pencil boxes. We also collected a ton of colored pencils, index cards, scissors, masks, hand sanitizer, highlighters, and more. "We had a blast collecting school supplies!" said Ericka Braley, school supply drive coordinator, "It's a lot of fun to get connected and make an impact right here in our local community."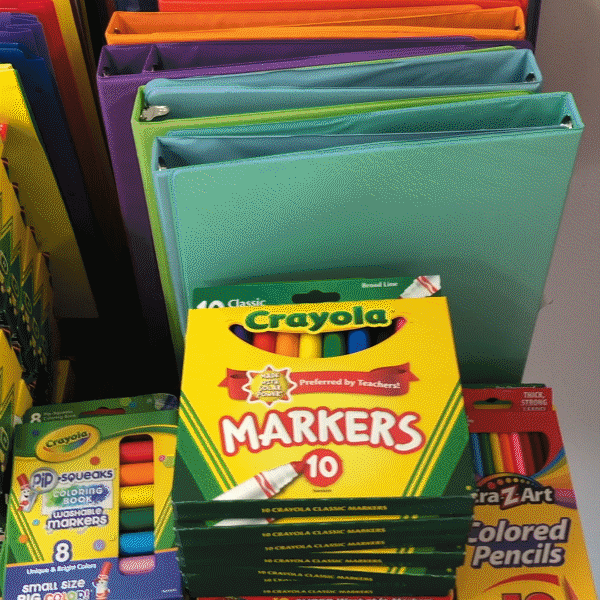 Part of our cultural commitment is to get involved and make an impact in our community. Over the past year we have volunteered at Kid's Food Basket headquarters several times, hosted a Toys for Tots drive, donated books to a local school's library, held a food drive benefiting Kid's Food Basket, and participated in several philanthropic activities to support our local community.