To the Vista team, St. Patrick's Day is about more than just drinking green beer, river dancing, or eating corned beef. It's about sharing some luck as well. This year Vista IT Group raised money for the Muscular Dystrophy Association's largest drive of the year, the Shamrock Drive.
The Vista team raised money through St. Patrick's Day themed t-shirts and donated all of the proceeds to the MDA. In total, $200 was raised and donated for this cause. This is the first year that the Vista team participated in The Shamrock Drive and it was a lot of fun coordinating with this festive day.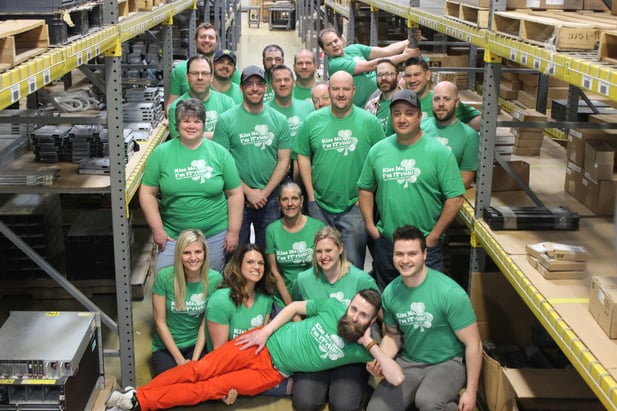 So, today, while you are drinking your green beer and doing an Irish jig, think of others and how you can spread your luck.