Vista IT Group announced it has been selected by Cisco to join an elite group of resellers in the Cisco Excess program. This achievement makes Vista IT Group one of a handful of value added resellers in North America that are enabled to provide refurbished and excess Cisco products that are guaranteed by Cisco to be SMARTnet eligible.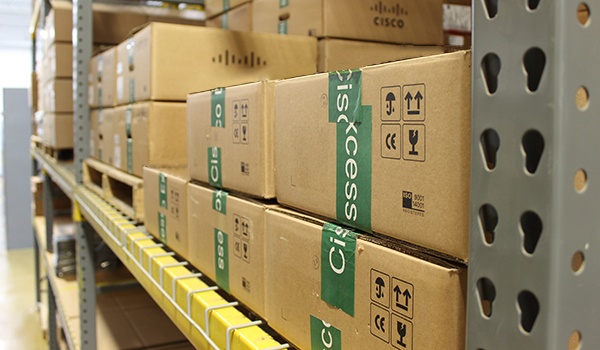 Due to ever-changing customer demands and the dynamic nature of today's IT market, Cisco has been challenged to maintain and manage an increasingly diverse supply-chain. The Cisco Excess program was established so that Cisco could optimize the value of its entire technology portfolio, regardless of where it sits in the product lifecycle. By establishing the Cisco Excess program, a limited number of highly competent technology providers have the unique opportunity to resell inventory that is surplus to Cisco's supply chain obligations.
"The beauty of the Cisco Excess program is that it's a win for everyone involved. Our customers benefit by receiving a Cisco approved alternative to buying used equipment from open market sources. Cisco benefits by allowing companies like Vista to relieve surplus inventory pressure from its supply-chain." said Steve Taylor, General Manager of Vista IT Group.
The Cisco Excess program supports surplus and refurbished product from Cisco's vast portfolio of data center products ranging from entry level routers, Catalyst and Nexus switches, to the full complement of UCS blades and servers. All products carry the same Cisco SMARTnet support options as new equipment, at substantially discounted prices.
As a Cisco Excess customer, Vista IT Group is able to help reduce capital expenditures by up to 90% when compared to buying new. Being nominated into this exclusive program means customers can be confident that Vista IT Group will deliver certified, seamless, and SMARTnet eligible solutions that fit both their strategy and their budget.
About Vista IT Group:
Vista IT Group is a national technology provider serving customers in every state representing multiple industry sectors and verticals. Having over 30 years' experience as a global technology provider, our unique business model serves as a strategic complement to the conventional global information technology supply chain. Possessing warehouse, logistics, and full integration capabilities, our ability to execute is unheard of in today's industry where most technology providers are leveraging external resources to provide their value propositions to their customers.
To learn more about Vista IT Group, or the Cisco Excess program visit them online at www.vistaitgroup.com/cisco-excess or call 888-870-8847.