We are happy to announce the addition of Jake Dessinger, Hannah Maskell, and Tom Weeber to the ever-expanding Vista IT Group team! Jake and Hannah join us as Account Managers where they will be helping customers with their infrastructure and technology needs, while Tom joins us as a Technical Specialist where he will assist with integration services and technology builds.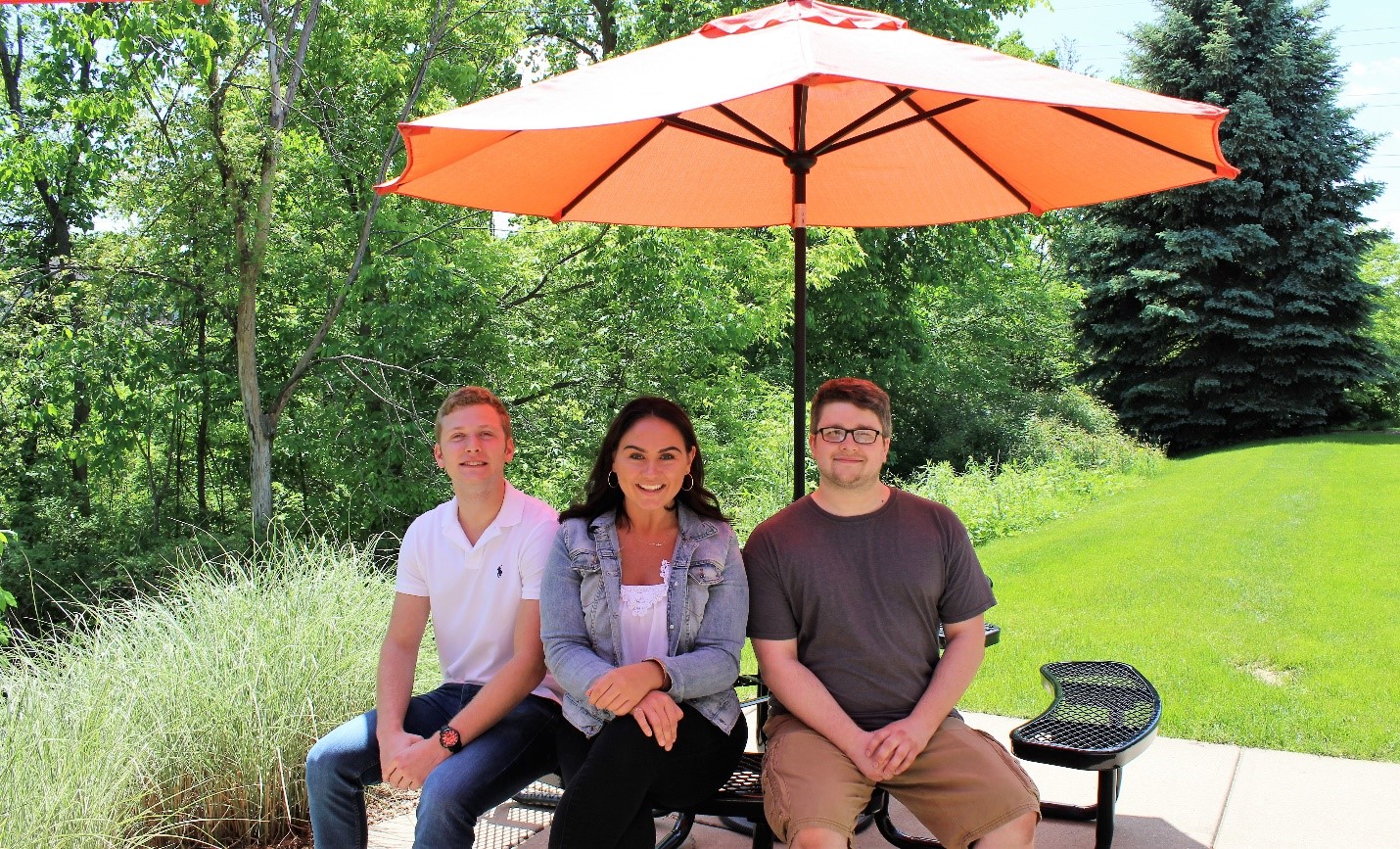 Jake is originally from Grosse Pointe Park, a suburb of Detroit. He graduated from Central Michigan University with a degree in marketing with a concentration in professional sales. Prior to working at Vista, he worked for a door to door sales company and wanted to take his outside sales skills, inside. When Jake is not at work, he likes to travel, go on hikes, read, and go to the gym.
Hannah was born and raised in Grand Rapids, and just recently graduated from Western Michigan University this past April. Hannah graduated with a major in sales and business marketing and two minors, one in management and the other in general business. When Hannah isn't working, she loves to play with her dog, hangout with family and friends by the pool, workout, and get competitive in yard games; we recently found out she is really good at Ladder Ball!
Tom has always been interested in technology and is looking forward to the opportunity to grow his knowledge and technical skill. Tom is from Wayland, Michigan and attended ITT Tech for multimedia and information technology. When he is not at work, he enjoys spending time with his family.
Jake, Hannah, and Tom all bring experience and knowledge that will help Vista continue to provide exceptional experiences for our customers and continue our high growth trajectory.
If you are interested in contributing to a world class culture, please submit your resume here: www.vistaitgroup.com/careers