Back in June, we broke ground on our new corporate headquarters and distribution facility. As of October 1st, Vista IT Group is completely moved in and open for business! In just a matter of hours we were able to move everything from our old offices to our new, state-of-the-art building. Vista is known for having one of the largest inventories in the industry, and transferring everything in such a short time-frame was an ambitious undertaking. Thanks to a group of motivated volunteers, some excellent coordinators, (and a stack of pizza boxes to the ceiling!) we were able to relocate our entire stock without a single part lost!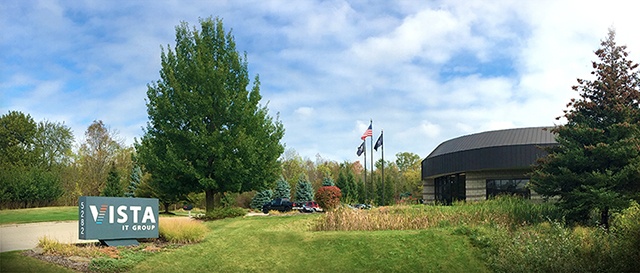 The new HQ is fully equipped with an enterprise-grade integration facility and 80,000 square feet in combined warehouse, staging, and logistics space. Our drive erasure facility features a secure enclosure to meet all erasure and disposal compliance regulations. Phase two of our remodel/construction project is already underway with additional features such as a multi-media studio, additional office space for the rapidly growing Vista-family, and even an employee lounge and collaboration area. Look for an announcement in 2018 about phase three!
Now located at 5282 East Paris Ave. Grand Rapids, MI 49512, Vista IT Group plans to continue growing. We have plans to diversify our inventory positions, hire more employees, and add more manufacturer relationships in order to serve the needs of our ever-expanding family of customers.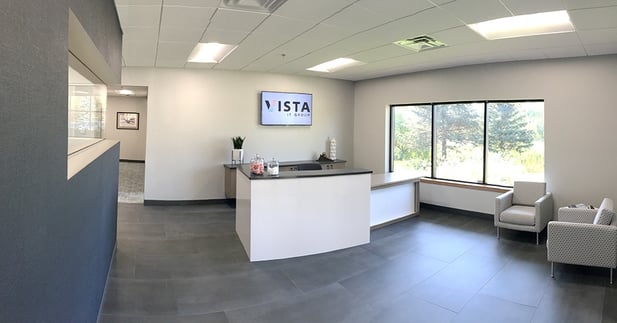 To learn more about Vista IT Group or to schedule a tour of our new facility, visit us at: http://vistaitgroup.com/ or call 1-888-870-8847.