It's been a tradition for Vista IT Group to be a supporter of Western Michigan University's Sales and Business Marketing Association (SBMA) program. We are proud to announce our newly formed multi-year corporate sponsorship of Haworth's College of Business newly opened sales lab.
As the Professor of Western's renowned 4600 Advanced Sales Strategies class, Dr. Jim Eckert chose Vista IT as the subject for his winter semester's Board Presentation project. Seniors divided into 12 teams of four and were given the assignment of presenting NetSuite, an Enterprise Resource Planning (ERP) platform, to part of Vista's leadership team.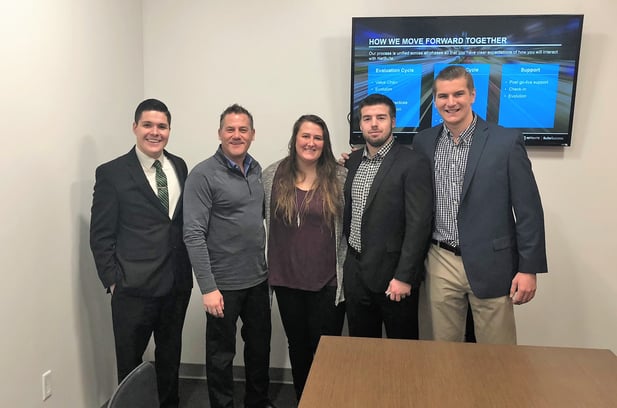 Our President, Jeff Stevens, and Director of Presales & Engineering, Rob Rowe spent the day in Kalamazoo to hear each team's presentation and act as the executive board. After each presentation, Jeff, Rob and Dr. Eckert provided each team with feedback based on decades of real-world experience.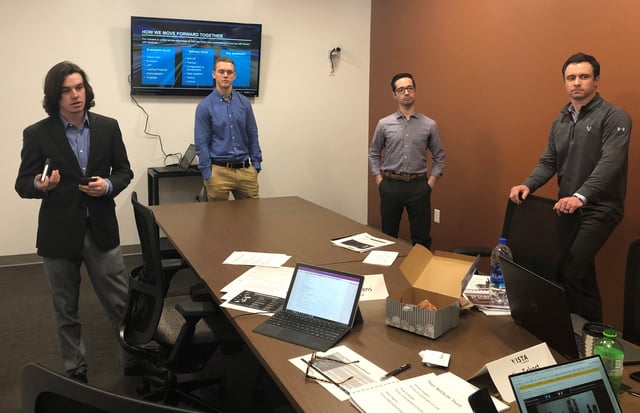 "What a great experience", said Rob "it was exciting to see how these teams prepared for their presentations and focused on different value add areas. We found the most successful groups did their homework and understood the customer's challenges and how they can help solve those problems.". Jeff goes on to say, "What a talented group of young men and women. It's hard to say who enjoyed the experience more between us and the students."
Vista is extremely grateful to be a part of these students' education experience and to help prepare them for a rewarding career in sales and sales management. Thank you to Western Michigan University, SBMA and Dr. Eckert for making this possible. We look forward to working together in preparing the next generation of sales professionals!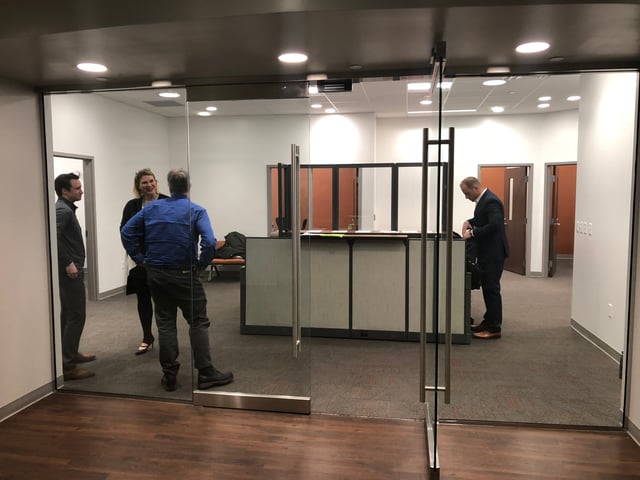 Western Michigan University's sales lab entrance.