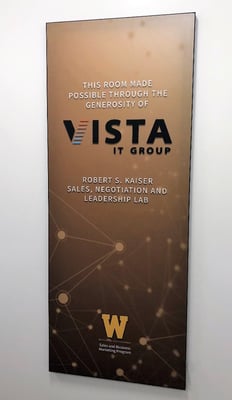 Vista IT Group is proud to announce our multi-year corporate sponsorship of Western Michigan University's Haworth's College of Business Sales Negotiation & Leadership Lab. As a long-time supporter of Western's Sales and Business Marketing Association (SBMA) program, we are happy to invest in the education experience of so many promising young students.
The Sales Negotiation & Leadership Lab is a space dedicated exclusively for students in the SBMA program and provides a business setting where students can focus on role plays, resume building, speed selling, board presentations and team building.
Vista also is the exclusive sponsor the "role-play room" where students can practice sales techniques in various scenarios. A unique feature of the room is the entire exchange is recorded so students can review their footage.
"I've never encountered such a unique program. SBMA is a place where students, faculty and academic content all come together for a common goal. And that is to train and educate promising young students in the art of professional selling. We are proud to be a supporter of something so incredibly rewarding." Said Jeff Stevens, President of Vista IT Group.

Our commitment to the SBMA program goes further than a corporate sponsorship. We also participate in Western's information and employer nights, organize field trips, offer a stellar internship program, and participate in Advanced Sales Strategies class which allows students to experience board presentations and role plays in a real-life scenario.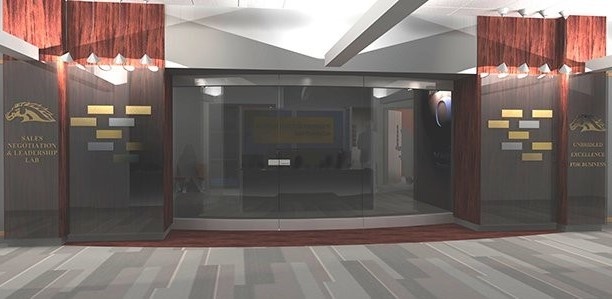 Front entrance of Western's Sales Negotiation & Leadership Lab