We are happy to announce the addition of Mike Ruis, Ken Aud, Alec Vredenburg, Liam Bryant, and Neil Cunningham to the ever-expanding Vista IT Group team! Liam joins us as our newest part-time Warehouse Specialist while Mike, Ken, Alec and Neil will be helping customers with their infrastructure and technology needs as Account Managers.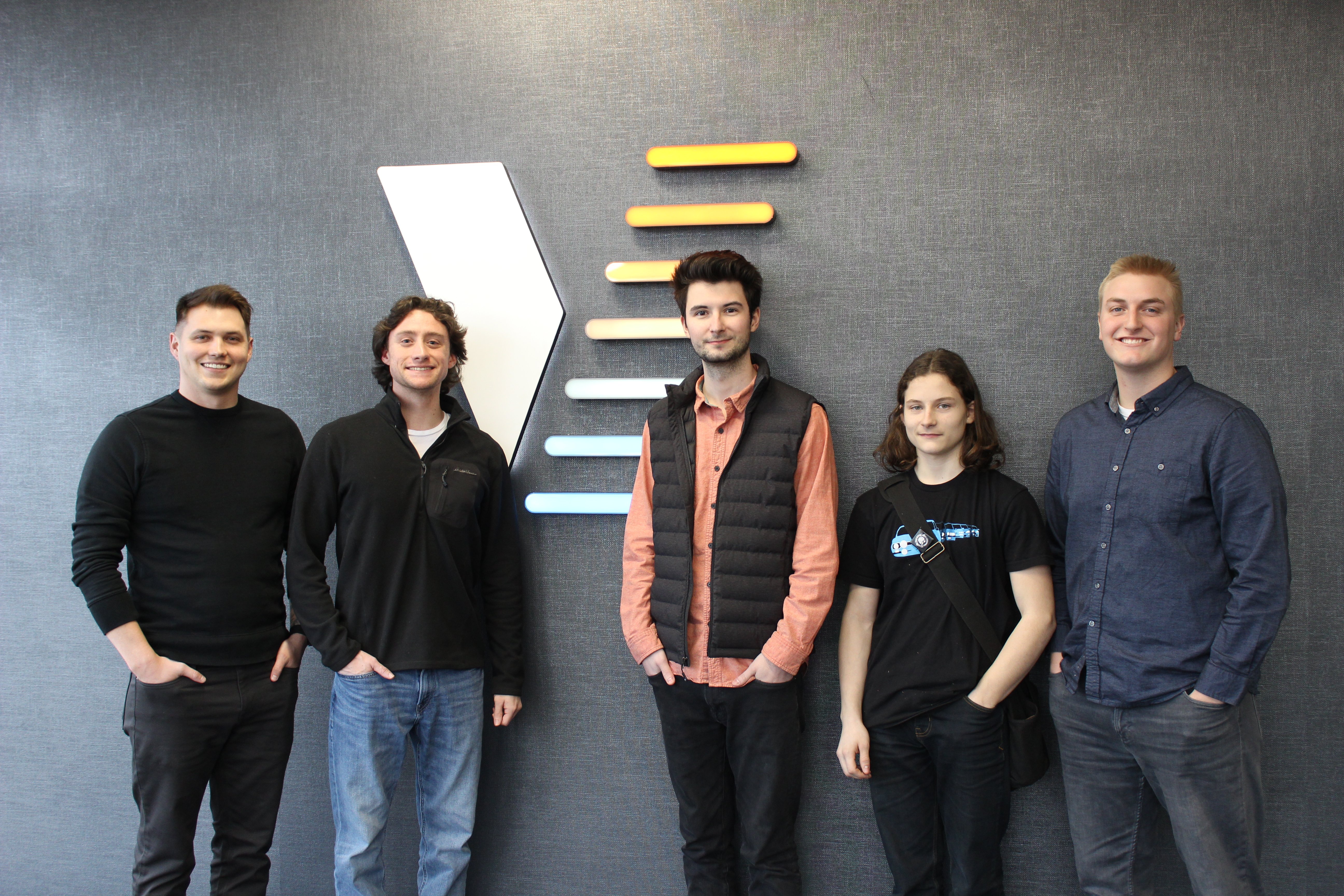 Mike comes from the telecommunication industry and is excited to start his career in IT. In his spare time, he likes to travel, go camping and ride his motorcycle.
Ken is a recent Western Michigan University grad where he got his degree in Business Administration. In his spare time, Ken likes to spend time with friends and watch sports.
Alec is from Grand Rapids. He comes to Vista with a background in logistics. When Alec is not at work, he enjoys traveling, soccer and just hanging out.
Liam is from Grand Rapids and is in 8th grade at one of our local charter academies. When he is not at work or school, Liam enjoys rock climbing, riding his bike and building stuff in his basement.
Neil attended Grand Valley State University and received his degree in Marketing and Operations Management. He is very excited to immerse himself in the world of IT. In his spare time, he enjoys golfing and cooking.
Mike, Ken, Alec, Liam, and Neil all bring knowledge and experience that will help Vista continue to provide exceptional customer experiences and help us continue our high growth trajectory.
If you are interested in contributing to a world class culture, please submit your resume here: www.vistaitgroup.com/careers