We are excited to announce the recent hiring of five new team members joining the Vista IT Group team. These members are Staci Bryant, Theresa Lewis, Jolene Paauwe, Josh Peters, and Konner Sieffert.
Staci joins the marketing department as our Brand Manager where she will be in charge of the look and feel of our brand. She attended Grand Rapids Community College and returns to Vista with her more than seven years of experience in graphic design and Marketing.
Theresa joins our order management team where she will ensure our order process remains seamless. She graduated from Grand Valley State University and returns to Vista after taking a few years off to be a full-time mom to two beautiful children.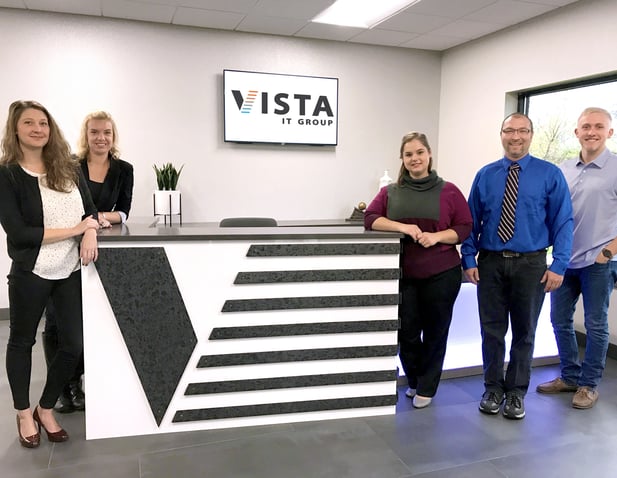 Jolene joins us as an Executive Assistant and will keep the office running smoothly. She graduated from Grand Valley State University with a degree in communications and writing and returns to Vista with more than nine years of experience in executive administration.
Josh joins the technical team where he will work on custom server integrations for customer orders and provide help in many other technical areas. He graduated from Ferris State University with degrees in system administration and security. Josh returns to Vista as a bench technician with more than eight years of experience in IT.
Finally, Konner joins our shipping team as the Shipping Team Lead where he will ensure orders are shipped out correctly and in a timely manner. He joins vista after relocating from the Detroit area where he worked as a sales associate at a financial firm.
If you are interested in joining the Vista team, check out our current job openings here: http://www.vistaitgroup.com/careers