We are happy to announce the addition of Zach Derks, Pedro Valdiviezo, and Trenton Whitaker to the ever-expanding Vista IT Group team!
Zach Derks joins Vista as an Infrastructure Support Engineer. Zach will be responsible for supporting our world class internal IT infrastructure and is chartered with keeping Vista on the cutting edge of technology trends. Zach is from Fremont, Michigan and attended Grand Valley State University until he enlisted in the Air Force to proudly serve our country. He and his wife recently moved back to Michigan from St. Louis, Missouri and are happy to be back! Zach brings over six years of experience in the IT industry where he has held previous positions as a Cyber Systems Operation Manager and IT Manager.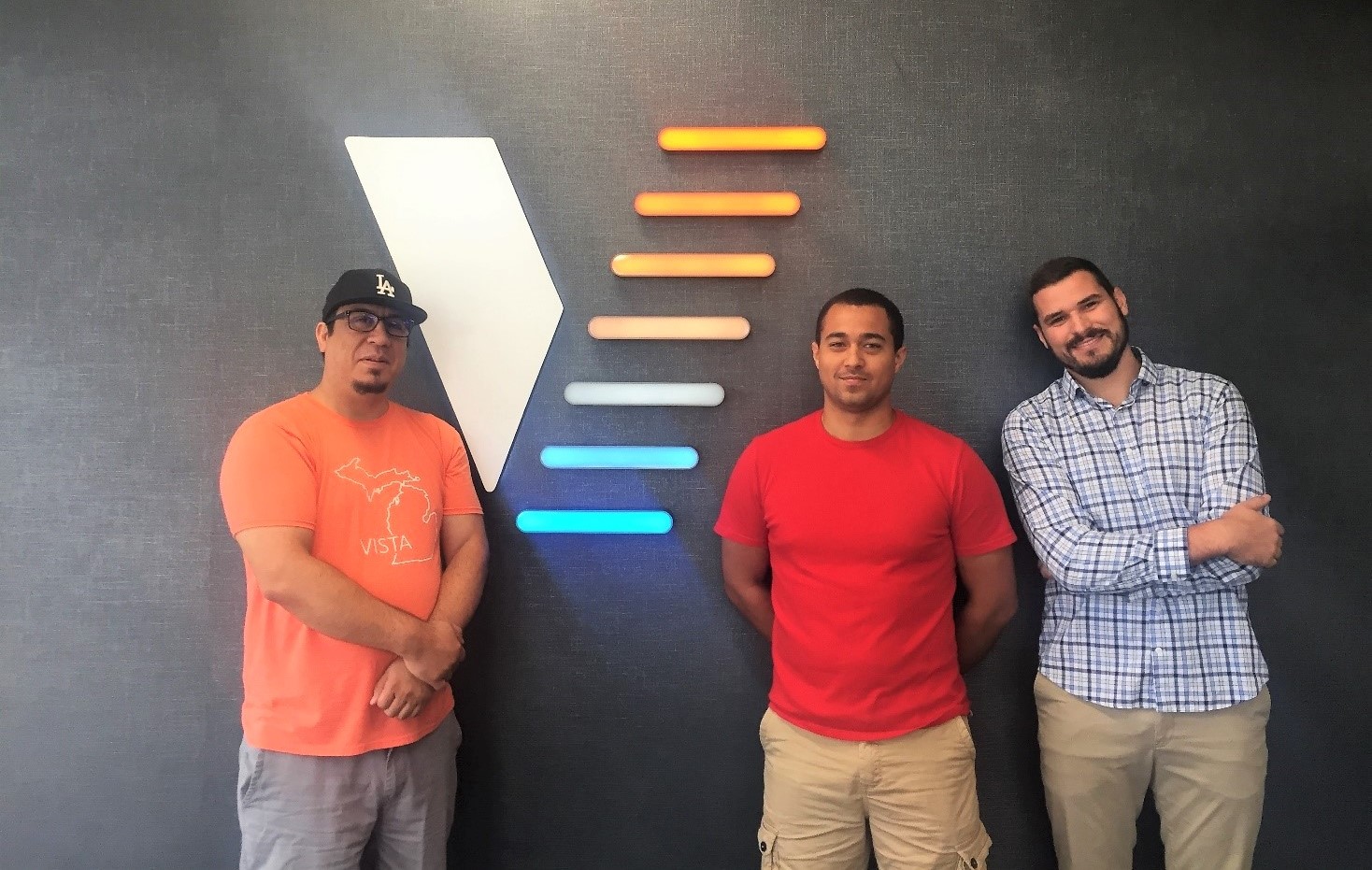 Pedro Valdiviezo joins Vista as an Order Management Specialist where he will help the order management team fulfill our orders according to established on-time delivery and quality metrics. Born in Los Angeles, CA, Pedro moved to Michigan when he was nine years old. In his spare time, he likes to play/watch sports and work on cars. Pedro brings previous experience in the information technology industry where he has held various positions in order management and logistics.
Trenton Whitaker joins Vista as a Technical Specialist Trainee where he will be shadowing our bench technicians and solutions engineers and assist with integration services and technology builds. Trenton was born in Three Rivers and raised in the Kalamazoo area. He attended Kalamazoo Valley Community College before joining the Air Force. Trenton is now an active reservist in the Air National Guard.
Pedro, Trenton, and Zach all bring a wealth of experience and industry knowledge that will help Vista continue to provide exceptional experiences for our customers and continue our high growth trajectory.
If you are interested in contributing to a world class culture, please submit your resume here: www.vistaitgroup.com/careers