We are happy to announce the recent hiring of three new team members joining the Vista IT Group team. These members include Cory Codere, Jake Hoffman, and Jenna Olm.
Cory joins the logistics team as a Receiving Specialist where he shares the responsibility of managing the flow of high value technology assets throughout our inventory tracking system. Before coming to Vista, Cory spent eight years living in Orlando, FL where we held various positions within the recreational golf industry.
Jake Hoffman joins the shipping team as a Shipping Specialist where he will co-manage tasks associated with meeting customer shipping expectations as well as ensuring proper adherence to our stringent packaging quality control standards. Jake brings a wealth of warehouse experience to Vista that our customers are already experiencing.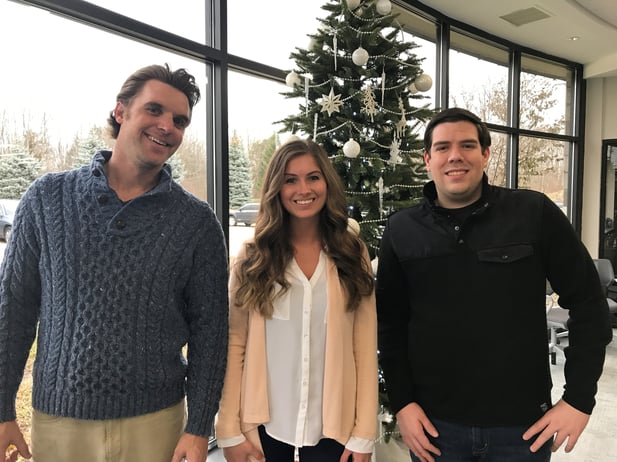 Jenna joins Vista as an Asset Recovery Manager where she will be responsible for sourcing product from organizations who are looking to recapture market value for their de-commissioned technology assets. Jenna is originally from Traverse City, MI and attended Michigan State University where she earned a degree in Advertising and Marketing.
Each of these new additions bring a wealth of experience and industry knowledge that will help Vista continue to provide exceptional experiences for our customers and continue our high growth trajectory.
If you are interested in joining the Vista team, please check out our current job openings here: www.vistaitgroup.com/careers