We are happy to announce the addition of Ivan Ewing and Devon McNamara to the ever-expanding Vista IT Group team!
Ivan Ewing joins Vista as a Technical Specialist where he will assist with integration services and technology builds. He graduated from Full Sail University with a B.S. in Digital Arts and Design in Florida and recently relocated back to Michigan to be closer to his family. In Ivan's previous role, he worked on digital imaging systems for a medical device manufacturer. Ivan brings ten years of industry knowledge to Vista.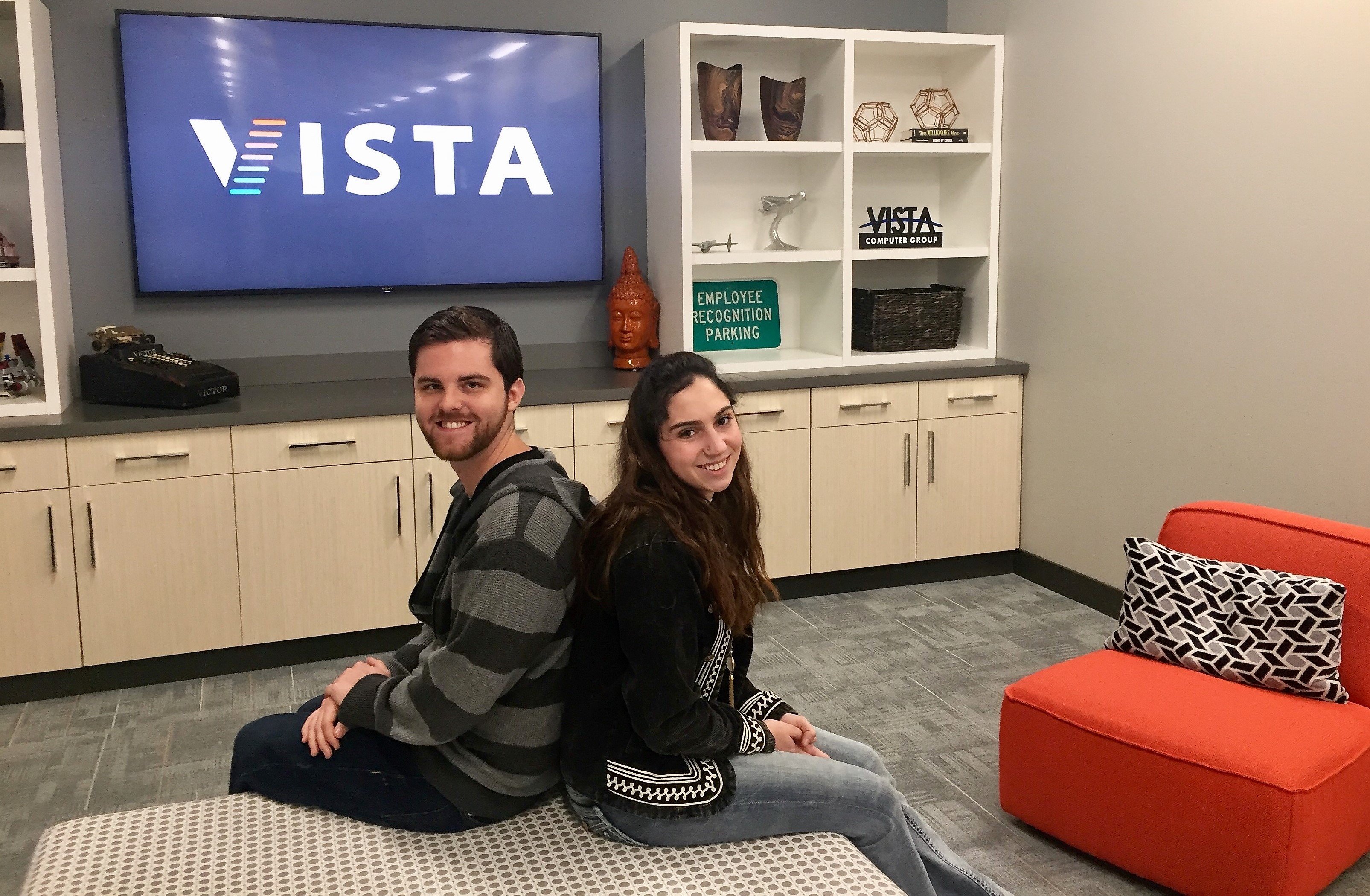 Devon McNamara joins Vista's accounting team as an Accounting Clerk where she will be helping out in both AR and AP. This December Devon will be graduating from Ferris State University with a Bachelor's Degree in Accounting. Devon recently moved to Grand Rapids from her hometown, Traverse City. We feel lucky to have her start her career with us here at Vista.
Ivan and Devon both bring experience and knowledge that will help Vista continue to provide exceptional experiences for our customers and continue our high growth trajectory.
If you are interested in contributing to a world class culture, please submit your resume here: www.vistaitgroup.com/careers